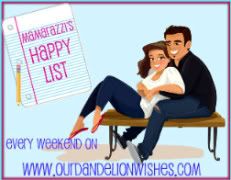 This weekend, I'm happy that I'm away with my extended family on a little trip.
We rented a 5 bedroom cabin and there are 12 of us spending the entire weekend together in Branson, Mo. So, as you're reading this, I'm doing a little...
and the guys are doing a little fishing...
so we should all be
happy.
This could also end up on my
Friday Confessional
, so stick around. You just never know how things are going to go down when all of my big crazy family is together. I'll keep ya posted.
Hope you're all having a super awesome weekend!
P.S. If you love cutsie headbands, don't forget to enter my Adelyn Stone Giveaway. She has some other fabulous items, so even if you don't love headbands, hop over to her Etsy store and look around!